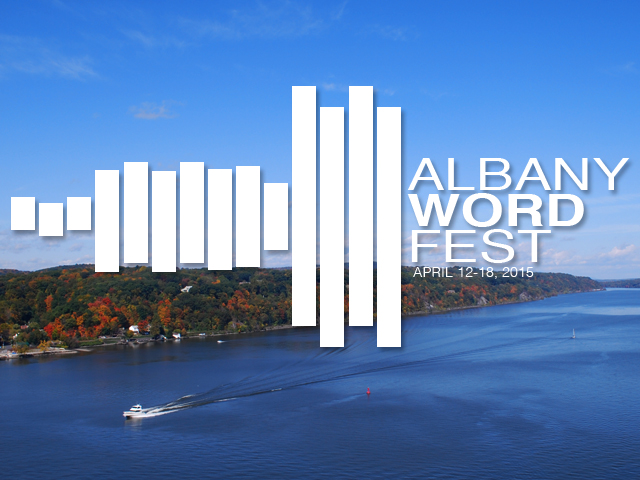 In celebration of National Poetry Month, Albany Poets is proud to present the 2015 Albany Word Fest showcasing the poetry and spoken word of upstate New York. This year's events will take place from Sunday, April 12 – Saturday, April 18, 2015.
The week will kick-off on Sunday, April 12 with the release of the third edition of Albany Poets' literary journal, Up The River. Editors Mary Panza, Carissa Haberland, and Kevin Peterson will present an evening of poetry and art at McGeary's featuring performances from poets published in this edition including Tom Riely, Dennis Rush,Frank S. Robinson, Robert Phelps, Cecele Kraus, Howard Kogan,Nancy Klepsch, and Alan Catlin.
For updates and more information about the 2015 Albany Word Fest, go to www.albanywordfest.com.
The 2015 Albany Word Fest is sponsored by Albany Poets, Hudson Valley Writers Guild, Frequency North, Urban Guerrilla Theatre, The Low Beat, McGeary's, Upstate Artist Guild, Steamer No. 10 Theatre, and the very generous donations of supporters of the arts in upstate New York.