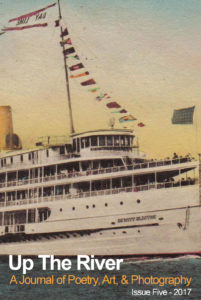 Albany Poets is very happy to announce the fifth issue of Up The River!
This issue of the journal was edited by Mary Panza, Kevin Peterson, and Carissa Haberland.
Up The River, Issue Five is also available in print for just $10 on Amazon.com and will be available on Kindle and at Albany Poets events in January 2018.
Up The River, Issue Five Contributors